We strive to achieve strong, long-term results-oriented relationships with our clients.
We at Harman Advisory provide you with an all en-compassing approach to managing wealth, backed by a long-term strategy tailored to meet personal goals.
We work with you to complete a wealth assessment to determine your goals and create a comprehensive wealth strategy, a plan to meet your goals and review your portfolio ongoing to ensure that you meet your long term goals and objectives.
We have the experience, support and freedom to help you meet your individual needs.

We provide you with a comprehensive range of products and solutions tailored to your needs. We have access to industry leading portfolio managers and the insights of high-quality research analysts, as well as the freedom to choose the solutions that are right for you.

We are not aligned with any of the banks or investment institutions.
What is Financial Planning
Personal financial planning is broadly defined as "a process of determining an individual's financial goals after considering his or her's available resources, risk profile and current lifestyle, to detail a balanced and realistic plan to meet those predetermined goals. When considering getting Financial Planning advice you need to consider a firm who will focus on making complex financial issues simple and easy to understand.
Financial Choice makes Financial planning very simple. The creation of your plan revolves around our simple four step process.
"Think it", "Plan it", "Do it" and "Review it".
Our fee based financial planners will carefully consider your personal objectives and your financial position to design a carefully crafted financial plan that will be constantly reviewed and balanced in line with your changing circumstances and risk profile.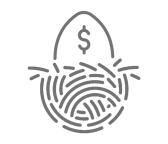 Superannuation
Superannuation is a way to save for your retirement. You build up super while you are working to make sure you can have a comfortable retirement.
Read More....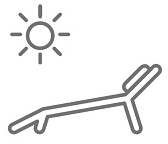 Retirement Planning
Retirement may seem like a long way off but putting money into super now is still a tax effective way to invest your money. You also can benefit from the effects of compounding returns.
Read More ....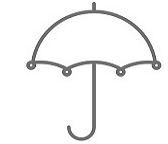 Wealth Protection
Insurance is the foundation of all financial plans. We can help you evaluate the risks and come up with the right insurance solution for you and your family.
Read More ....
What our Clients Say
"
James Harman has been providing his expertise for our clients for more than 12 years. We initially selected James to look after the management of our clients financial planning and insurance needs because he was the stand-out choice in this area. From the outset he has shown a willingness to give us and our clients time and to explain the more complicated aspects of superannuation and personal insuance .
James has provided first class service and advice.In a time of constant change to legislation it is reassuring to have James and the team at Harman Advisory on board and looking after our clients.
James has always been available to see us in person (sometimes at short notice) or by telephone to give us all manner of advice that has a bearing on our clients future finances.
We look forward to many more years of James's service as we continue to grow."
– Peter Samios
Samios Partners Chartered Accountants
"I have had the pleasure of dealing with James Harman for nearly 10 years now.
James has not only been looking after all my and my family's insurances, but also he took care of my colleagues, business partners and employees.
With James it is 'what you see is what you get'; honest, informative, well structured, yet down to earth advice and rock solid plan to ensure that your family's future is safe should something unforeseeable and unfortunate happen to you.
For every situation and every possible scenario, James makes sure that you are getting the 'best deal' out there and he will leave no stone unturned until he secured it for you.
Also, James and his team have been incredibly helpful with all our home loan, superannuation and investment needs, offering a wide spectrum of products and services that stand out in today's competitive, and often confusing world of finances.
While many claim that they go an extra mile for you, James uses that mile as a 'warm up track' for the distance he is actually capable and willing to go for his clients.
I and my colleagues and partners at Laing + Simmons St George, highly recommend James Harman and Associates as a most professional and reliable team in the world of life insurance, income protection and superannuation. "
– Sasha Tasic
Partner
Laing + Simmons St George
"I have known James for more than 20 years, and during that time he has looked after the various facets of my insurance, superannuation and financial planning needs.
James is highly experienced with a vast knowledge of his industry.
More importantly, James is a man of integrity, and you can be sure that any advice he gives will be in the best interests of his client. His attention to detail, particularly in relation to the legal requirements of his profession is what you would hope for in a financial advisor.
If experience, professionalism, integrity, friendly demeanour and sense of humour are what you require of a financial planner, then I am very happy to recommend James Harman. "
– Peter Game
Managing Director
Oz Radiology
Queensland
Why Choose Us?
Exceptional Personal Service
Our focus is on listening, understanding, and caring about your concerns and providing you with an individual level of service.
Knowledge and Experience
Our  financial advisers are highly qualified and have a breadth of knowledge and experience necessary to focus on all your important financial matters.
Ongoing Support
Our friendly support team will support you throughout your journey with us and answer any questions you have along the way.
A Holistic Approach
We want to understand exactly what you want to achieve and provide you with strategies and techniques to guide you towards your goals.
Keep You On Track
We will stay in contact with you because we want to ensure your financial plan continues to meet your needs and that you stay on track to achieve your goals.
Ease and Convenience
Deal with one firm for your financial planning needs.